After four years in operation, EASE has today about 35 consultants on its payroll.
The staff base is made of young highly educated analysts and experienced consultants with local market expertise. We have a balanced gender group between men and women.
Our client base is made of more than 50 well known entities who are active in the fields of Banking, Funds, Insurance, Education and Industries.
We are still actively recruiting in finance and compliance and are involved in various projects connected to RSE.
We are dedicated to always providing the best experts to deliver results beyond our client's expectations.
Bruno Beernaerts
Senior Partner




Over 30 years of experience in the fields of management, coupled with a strong involvement and leadership role in operations in financial services. Served critical positions within various companies by using excellent analytical abilities, and organizational skills. Successful entrepreneur and independent Director.
Bertrand Klein
Senior Partner


Over 30 years of experience in the fields of administration, human resources, finance, organization, projects and IT. This experience was acquired in an international environment in Luxembourg and abroad. Leader with a strong personality, negotiator with good communication skills. Recognized as objective oriented, having the management skills to motivate people and to create secured and performing environments.
Benoit Schaus
Senior Partner


Over 30 years of experience in various fields such as audit, consulting and management, was a guest professor at an university in Belgium. High job positions held within international companies by using strong management and organizational skills. Successful Independent Director and Business Angel.
Fabian Demoulin
Managing Director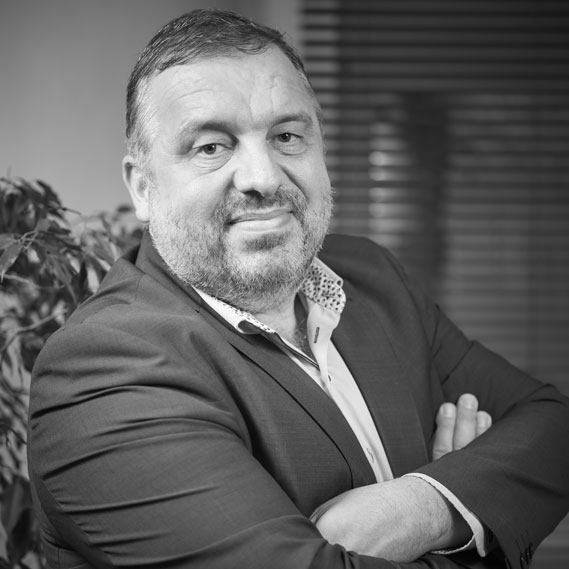 Over 20 years of experience in the financial sector, mainly in Regulatory and Tax & Consulting fields, from an operational as well a management point of view. Resulting in a strong network in Luxembourg and abroad (CH, FR, BE, UK & NL) as a key business accelerator. A dynamic and open-minded team manager, always keeping good relationships with various universities/schools to try hiring next young talents.
Alexandre Tarnus
Associate Partner




He has more than a decade of work experience in Luxembourg in various companies in the financial sector, mainly in funds and banking fields. He is keen on finance and programming, always delighted to use his skills as a tool for optimizing operational processes and increasing efficiency. He is an energetic and creative partner and brings novelty in the management, as Head of Funds pillar.
Céline Ridelle
Associate Partner




She has more than 10 years of work experience in Luxembourg in Clients Relationship Management mainly as Sales Manager. She has excellent communication and organization skills by being flexible in multitasking environments, dealing with Clients Relationships, Human resources, Event management and Administration. She always provides the best support to clients and employees, bringing her enthusiasm and communication skills as Clients and Office Manager.
Some of our clients we are pleased to collaborate with